Principio de Operación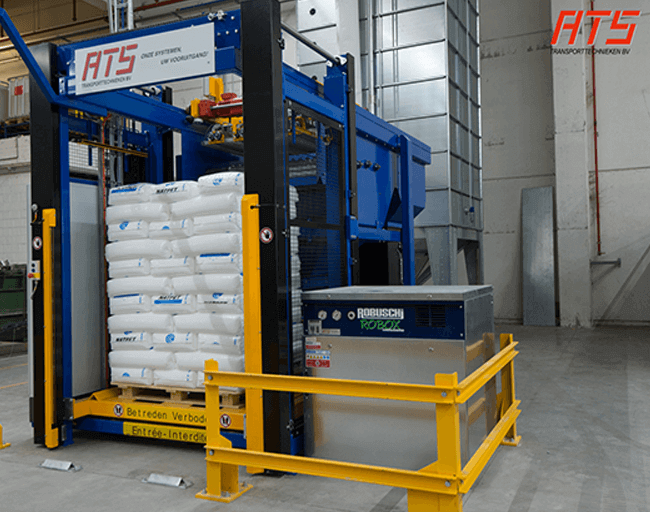 FEATURE
Increase in capacity
Less man-hours
Improved ergonomics (reduction of back injuries)
Safer working environment
HOW IT WORKS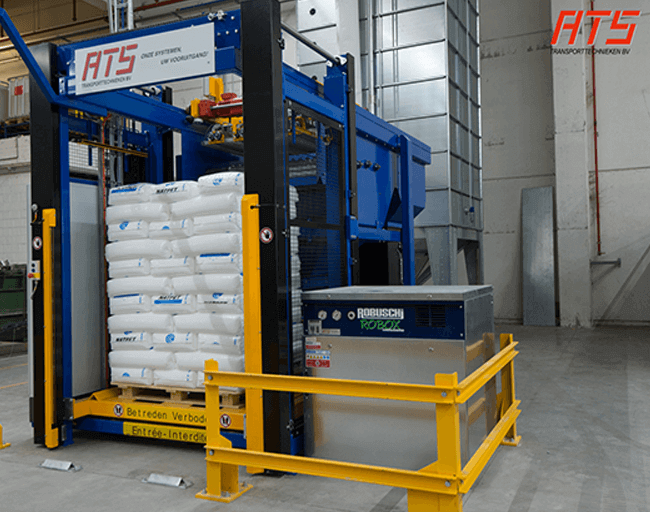 STEP 1
Automatic bag Depalletiser Full pallets (with stacked bags) are placed in the lift.
STEP 2
The full pallet in the lift is then lifted up to the shuttle with gripping hooks.
The integrated grippers grab the top layer of bags.
Then the lift moves down. The top layer of bags is now hanging onto the shuttle.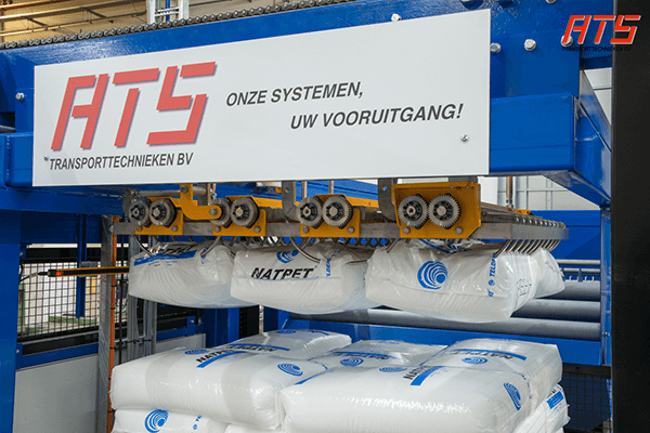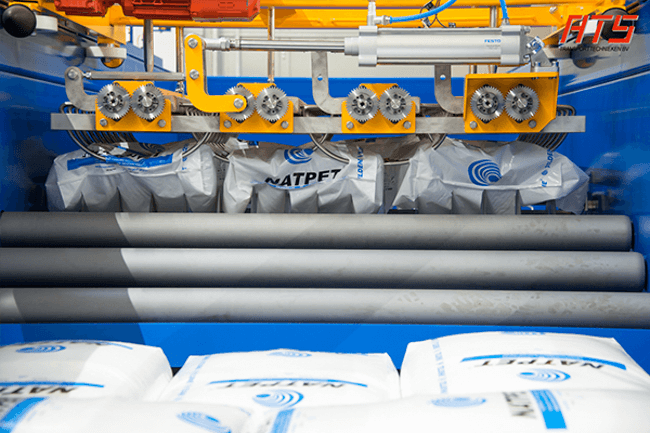 STEP 3
The shuttle then moves horizontally over the rotating blades.
The blades cut the bags open, and the product falls into the product buffer.
An agitating system ensures that the bags are emptied.
STEP 4
Once the bags have been emptied, the shuttle moves to the farthest position and drops the empty bags in the empty bag compactor.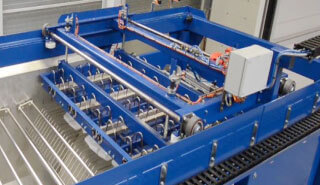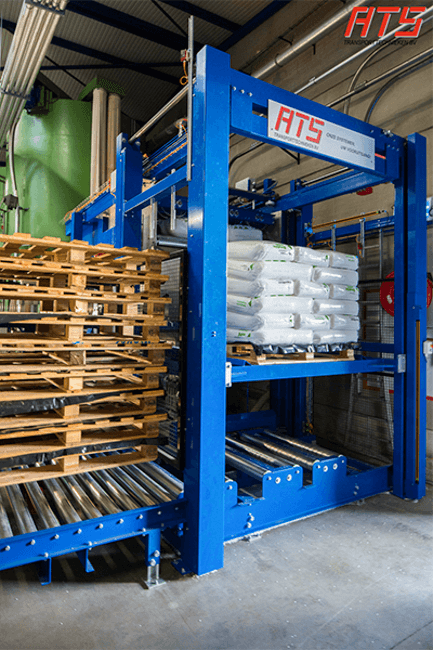 STEP 5
After releasing the empty bags, the shuttle returns to its starting point to grab the next layer.
When the pallet is completely empty, the empty pallet can then be taken away using a fork-lift truck (or be stacked with an optional pallet stacker).