Business Development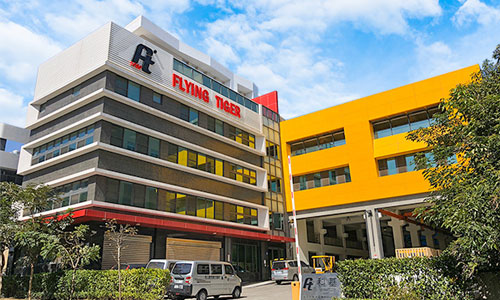 2010~2019
Promote environmental protection using energy saving products and safety through CE certification. Bonus profit sharing system implemented to encourage the well-being of employees and loyalty, forming the foundation for continuous innovation and pursuit of excellence by employees. During this period, expansion into ASEAN and the emerging markets.
Granted 3 Patents of Loss-in-weight doing blender, Material Receiver reforms and Gravimetric type material receiver with dust-proof design.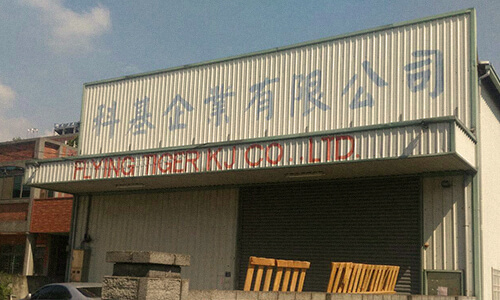 2000~2009
Expanded the product portfolio to include Dehumidifying Dryers, Material Blenders, Mold Dehumidifiers and Central Material Conveying Systems. This created additional turnkey solutions. Also FT Kunshan and FT Korea were established. Advancements transitioned Flying Tiger from traditional systems to the LCD panel and 3C industries. At this stage, the central material conveying systems and whole plant turnkey solutions were the main focus of development for the company.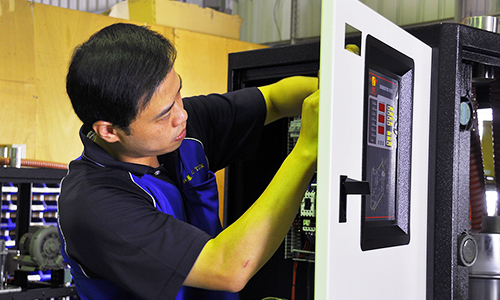 1990~1999
Dong Guang Service Center in South China was set up and the Flying Tiger trademark was registered in China at the same time. All machines adopted microcomputer control systems to enhance product functionality and efficiency. Also, factory centralized cooling water and chilled water systems started to be developed, along with mold temperature control systems, material drying systems, and central material conveying systems. Business operations expanded within the Chinese market.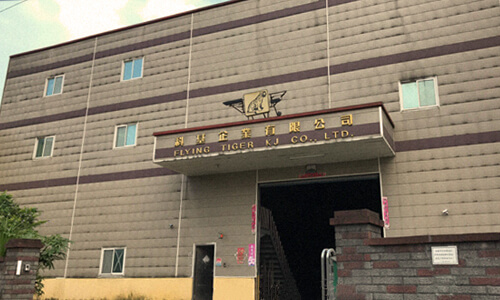 1980~1989
The control of mold temperature and moisture content were not yet considered necessary conditions for the plastic molding process in most factories. Flying Tiger's research in plastic auxiliary equipment and manufacturing technology led to lecture tours with experts and scholars to introduce plastic molding technology to the Taiwanese market. Also, Flying Tiger assisted clients to learn the application of plastic auxiliary equipment in order to improve production quality and efficiency. At this stage, Flying Tiger firmly rooted itself in Taiwan's market.
Brand History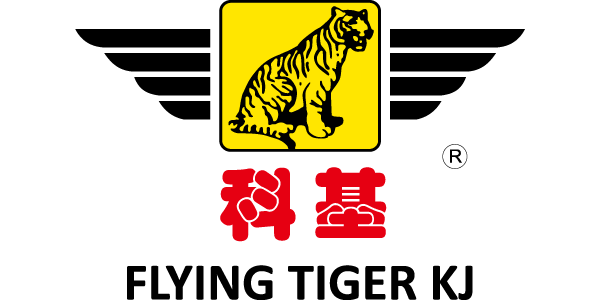 1980 - 2013
The Flying Tiger KJ Co., Ltd. brand was first created in 1980 and used a typical tiger figure to signify intelligence, strength and authority.
The image of spread wings represented our determination to be constantly progressing and innovating in the development of new machinery.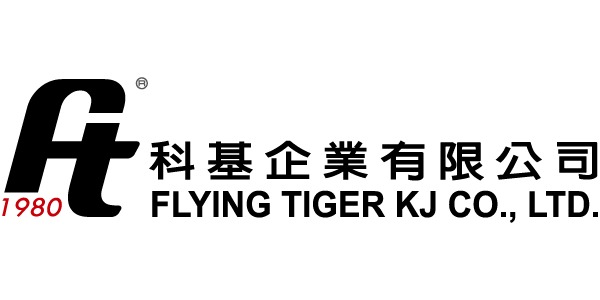 2014 -
By adopting an English lettering design, this new logo represents Flying Tiger becoming an international brand, with a very modern and readable logo combining the letters "F" and "T".
It further reflects Flying Tiger's bright future with an upgraded outlook from A to A+, by improving the competitiveness of equipment, technology, and management. This signifies Flying Tiger is on a path of internationalization, ready to provide better technical support and service to our global clients.
Milestone
1980
Founded on 9th January, Originator of the Mold Temperature Controller in Taiwan.
Taipei office established.
1987
Oil Temperature Controller, granted patent #38295
1988
Directly Cooling type water temperature controller, granted patent #41607
1990
Dehumidifying Dryer, granted patent #54341
1996
Tainan branch established
2000
Taichung branch established
Improved structure of PET mold dehumidifier, granted patent #162923
Chiller, granted patent #162923.
2000 Aug.
On 20th August, leading in new management team reformed company direction and strategies. We comprehensively strengthen efforts to expand domestic and overseas markets. Established the overseas marketing system and expand the proportion of products exported.
2001
Improve water thermal type temperature controller structure, granted patent #179747
2002
Mold temperature controler, granted patent #186706
2003
Mold dehumidifier, granted patent #M211387
Mold Dehumidifier, granted China patent #ZL03270745.2
Insulated & Dust-free Hopper Dryer, granted China patent #ZL03258129.7
2004
Kun Shan and Dong Guan branch in China established
Insulated & Dust-free Hopper Dryer, granted patent #M246140.
Injection molding type mold dehumidifier, granted patent #M241215
2005
Flying Tiger Korea established.
Material receiver granted patent #280288 & #M279484
2007
On 8th October, major shareholder retired. New management team took over enterprise and made company reorganization thoroughly.
Infrared tunnel type dryer, granted patent #M321218
2009
Kun Shan and Dong Guan branch became independent company in China.
2010
Vortex Cyclone reforms and adjustments, granted patent #M385458
2011
All Flying Tiger product pass CE certigicate.
Improve structure of mold temperature controller, granted patent #413586
2012
Flying Tiger India established.
Vacuum Dehumidifying Dryer awarded the SBIR project grant of the Ministry of Economic Affairs.
Land acquired for a new factory in Taichung Precision Machinery Science and Technology Innovation Park; expected relocation in 2014.
2013
Vacuum Dehumidifying Dryer, granted patent #I397462.
2014
On 16th February, we start using new trade mark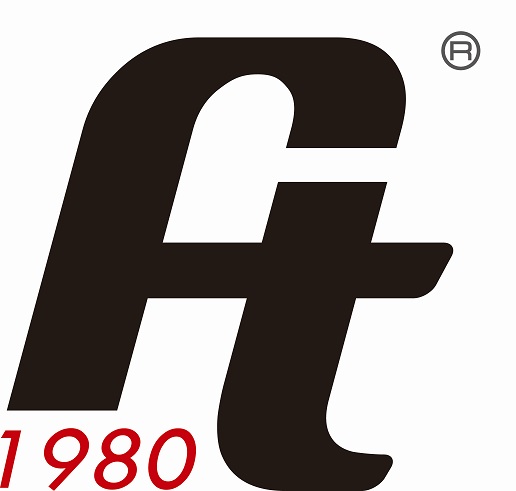 D&B TOP 1000 Elite SME Award
2017
Agent in Philippines established
On 27th April, Global headquarter set up in Taichung Innovation Technology Park.
2018
Agent in Mexico established
Agent in Bangladesh established
2019
Keep innovations and developing on new products, granted 3 patents in one year.
2019 Jul.
Loss-in-weight doing blender, granted patent #M583780
Material Receiver reforms and adjustments, granted patent #M580036
Gravimetric type material receiver with dust-proof design, granted patent #M580035