2021.05.28

Flying Tiger
Topic
Flying Tiger has specialized in the industrial chiller for over 40 years. Our industrial water chillers come as a complete package that can simply be dropped in place and turned on.
The Flying Tiger water chiller design can control the target temperature between +-0.5°C. We also can modify the water tank(internal or external) to prevent temperature spikes. Flying Tiger industrial water chillers are built to be reliable and can be customized for every industrial process cooling application.
What is a chiller?
Industrial chillers are used to control the cooling(direct or indirect) of products, mechanisms, and machinery in a variety of industries. A chiller removes heat from the process water and transfers it to air or water via a heat exchange process.
Using compressors and the wonders of the refrigeration cycle, water chillers are able to cool the water to below ambient temperature or below zero. Water chiller capacities are commonly measured in cooling tons, KCAL/hr, and BTU/hr of cooling.
The water chiller from Flying Tiger can be categorized into two main categories. Industrial water cooled water chiller and Industrial air cooled water chiller, this is due to the method of the chiller removing the heat from the source into air or water.
Industrial application
The industry that water chillers can serve has a wide range of industries.
The scope of application can roughly be divided into :
Metal Forming
Machinery
Chemical & Pharmaceutical
Medical
Food & Drinks
Plastics & Rubber(Plastic auxiliary chiller for Injection Molding, Extrusion, Blow Molding, Thermoforming, and PET)
Shoe Industry
Laser Cutting
Transportation Manufacturing
Semi-conductor
Composite Manufacturing
How industrial water chillers work?
During production, the industrial process generates heat from the production process. The industrial water chiller uses process cooling to direct heat away from the target by direct cooling or indirect cooling method. The water cooling chiller helps maximize the lifetime of your components or shorten the production cycle time. Process industrial water chillers have four main stages, each playing a vital role in the cooling process:
Compressor: As the first step in the cooling phase, the gas converts from low-pressure to high-pressure before traveling to release its heat in the condenser.
Condenser: Ambient air(air cooling chiller) or cooling water(water type cooling chiller) from cooling tower cools the high-pressure gas, condensing it back into a low-pressure, low-temperature liquid.
Expansion Valve: The liquid refrigerant travels through the expansion valve and enters the evaporator for heat exchange.
Evaporator: As the final stage in the cooling phase, process water enters the evaporator, and starts the heat exchange and cooling process.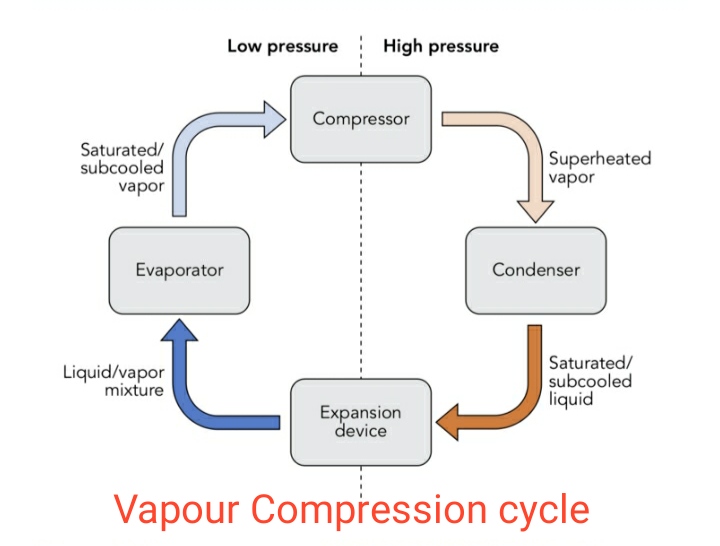 All four components are very related to chiller design, especially when we have customized designs for controlling cooling water temperature below zero.
What's the benefits and advantages of the Flying Tiger industrial water chiller?
Flying Tiger industrial chillers help to keep your components cool during processes and shorten the production time. Here are just a few benefits and advantages of choosing Flying Tiger industrial chillers :
Accurate Temperature Control
Through our experience working with industrial processes, we understand the importance and necessity of accurate temperature control. Therefore Flying Tiger chillers provide cost-efficiency design and recirculation tanks to maintain temperature accuracy of +- 0.5°C.
Modularization
With our new design and ability to support the parts, all our industrial chillers are expandable for your future growth. To be your best partner during company growth, Flying Tiger water chiller will grow along with you.
Energy Saving(Inverter Chiller)
Flying Tiger not only manufactures cost-effective water chillers but also energy-saving water chillers. With our special system design, not only share the risk of 100% system failure but also independently controlling each compressor. With each compressor with inverter function, we had tested that the Flying Tiger chiller can save 15%~50% energy based on the different frequency of the region.
Article Update:
2021.05.28
---
Back